BICYCLE SPECIFIC LANCE
Muc-Off's Bicycle Lance has been designed specifically to be bearing and suspension friendly. The lance creates a wider fan of water than a typical pressure washer lance. This means that there's less likelihood of causing any damage to delicate bearings, suspension components and paint finishes. Don't worry though, it's still plenty powerful enough to blast the mud off your steed.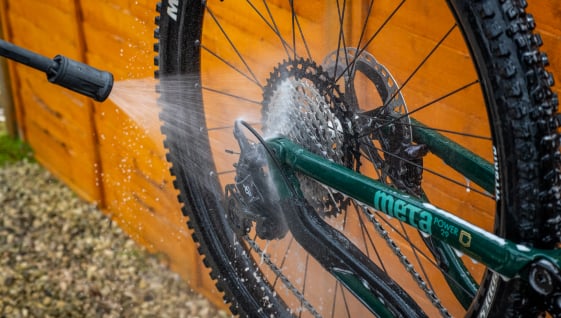 SNOW FOAM LANCE
The adjustable Snow Foam Lance allows you to apply Muc-Off Bike Cleaner, Concentrate or Snow Foam onto the surface of the bike. You can simply screw any of these three bottles directly onto the Snow Foam Lance and you're ready to go. There's no need to mix with any additional water. The pressure washer will mix water and detergent automatically to the desired dilution you've set by adjusting the dial.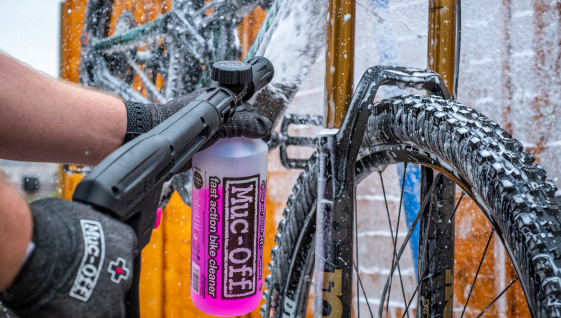 SOFT TOUCH FINISH
All of the cleaning lances have a soft touch finish to help prevent any likelihood of scratching your bike's delicate paintwork.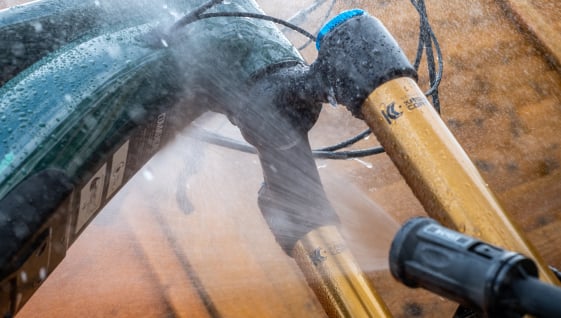 JUST HOW POWERFUL IS THE PRESSURE WASHER & WHICH LANCE SHOULD I USE?